Prestidge Beauté | Sacred Tonic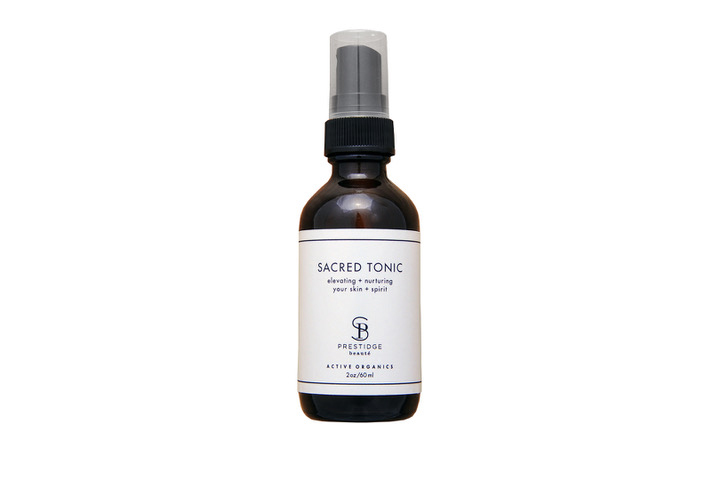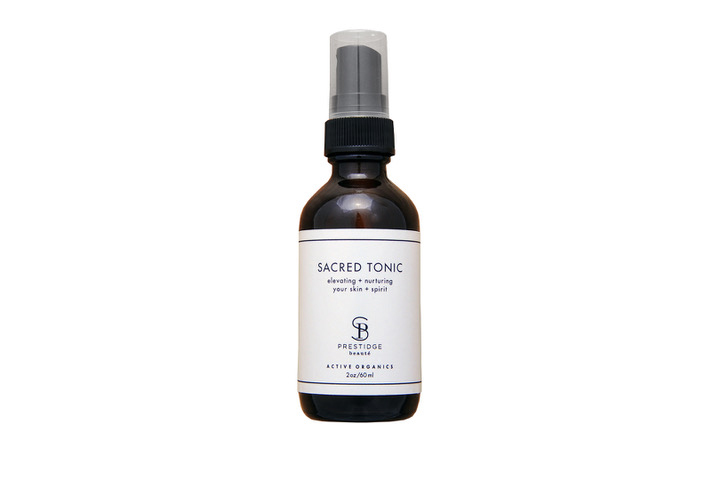 Prestidge Beauté | Sacred Tonic
2 oz. (60 ml) | Prestidge Beauté
This organic tonic hydrates, tones, revitalizes tired skin, sets your makeup, refreshes you after a workout, but most notably-shifts your energy-inviting an elevated state of being!!
Sacred Tonic is made with the finest natural, wild crafted and organic ingredients-by hand in small batches to ensure potency and freshness.
How to Use
Spritz your freshly cleansed face with a generous mist, prior to applying Ageless Skin Serum. Atomize again after makeup application. Use it to freshen after a workout, or whenever you need to breathe deeply-to reset your mood and access a higher state of being! Use it right before bed to ease you into your nightly slumber. And share it with your kids to help when they need a little time to move through big feelings.
Ingredients
All ingredients are Organic*, Wild Crafted** or Natural*** Distilled Water,*** Witch Hazel*, Pelargonium graveolens (Rose Geranium) Hydrosol*, Aloe barbadensis (Aloe Vera)*, Vodka***, Organic Essential Oils: Cananga odorata (Ylang Ylang)*, Pelargonium (Geranium)*, Lavandula angustifolia / lavandula officianalis (Lavender)*, Cymbopogon martinii (Palmarosa)*