Kayo | The Body Beautiful Creme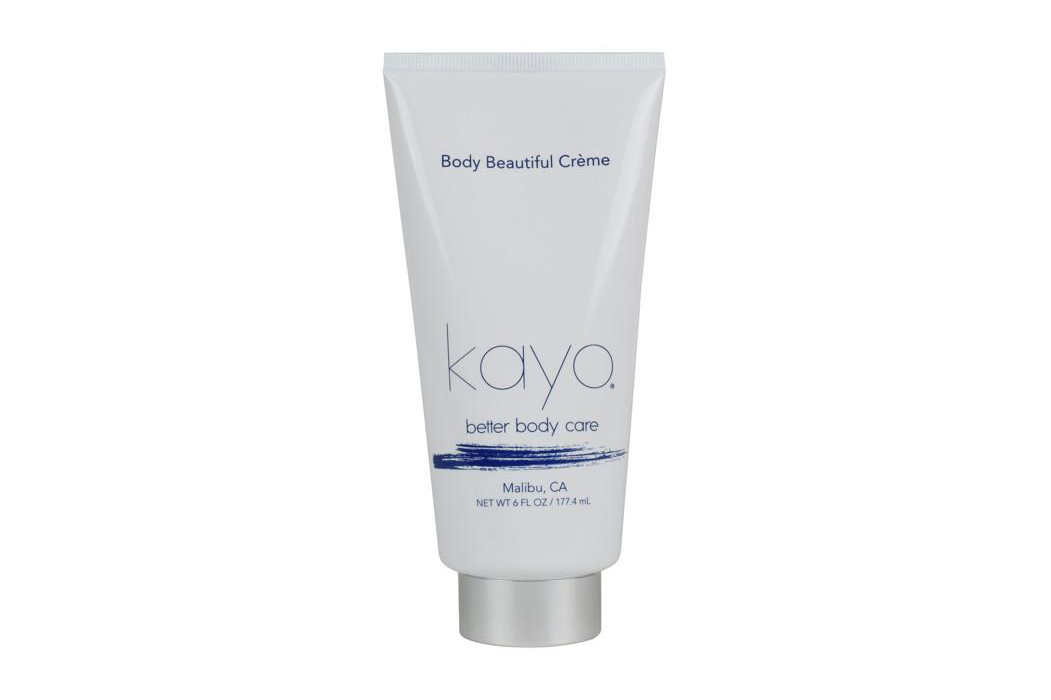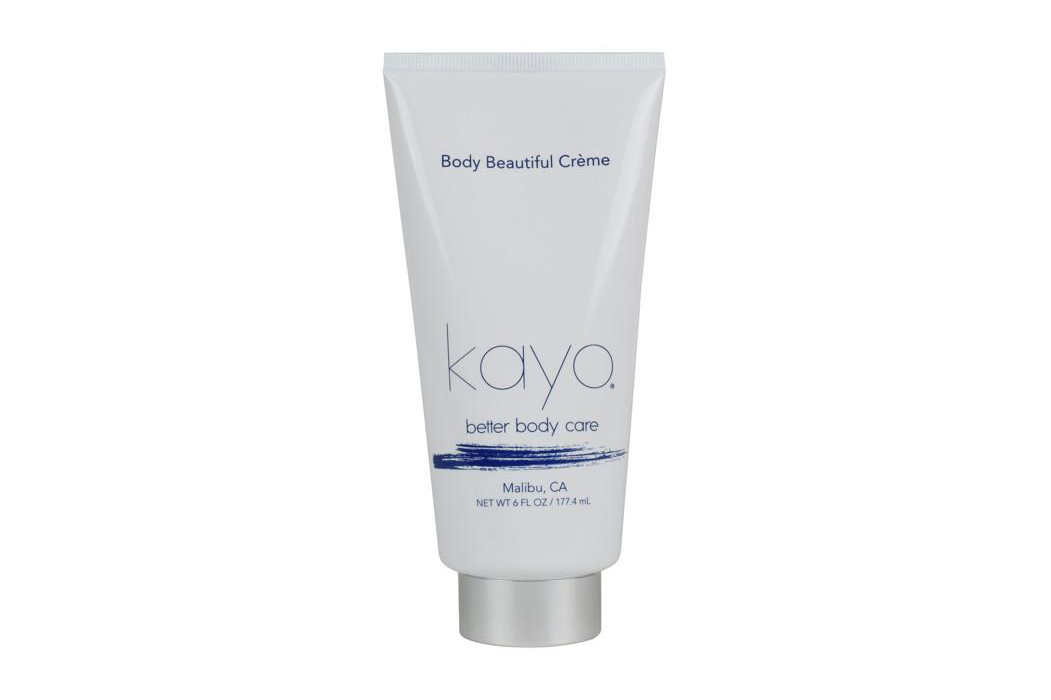 Kayo | The Body Beautiful Creme
6 oz | Kayo
With a formula comparable to some of the most luxurious face crèmes on the market, this ultra indulgent body crème is the epitome of Face Grade Body Care.
Renew and smooth on contact with this ultra hydrating body crème, infused with high performance ingredients designed to restore radiance to the skin. Experience instant and long lasting hydration to replenish natural moisture reserves with the potent combination of Kayo's Omega Oil Blend and Hyaluronic Acid. Supply antioxidants to the skin with CoQ10, and extracts of Acai, Noni, Mangosteen and Pomegranate. Skin is left velvety to the touch and looking youthfully radiant after each use.
The light fragrance of this product has been touted by Malibu locals to remind them of warm Malibu days, a little warm with hints of vanilla and coconut, a little clean with notes of green tea, all absolutely beautiful.
Allergy Caution: Contains nuts or nut by products.
THE DETAILS
Intoxicating fragrance with notes of vanilla and green tea.
Hyaluronic Acid and Kayo's Omega Oil Blend (Macadamia, Kukui, Acai, Avocado and Coconut Oils) deeply hydrate for smooth looking skin.
CoEnzyme Q10 and Kayo's Antioxidant Blend (Goji, Acai, Noni, Pomegranate, Green Tea, and Mangosteen) enrich the skin.
This product is not tested on animals.
Instructions for Use: Massage into skin daily.
BENEFITS
Ultra indulgent body crème
Formula comparable to luxury face crèmes on the market
Seriously hydrating on contact with long lasting results
Renews and smooths skin and designed to restore radiance
Replenishes natural moisture reserves with Kayo's Omega Oil Blend* and hyaluronic acid
Skin antioxidants supplied by Kayo's Antioxidant Blend**
*Kayo's Omega Oil Blend:
**Kayo's Antioxidant Blend:
The Product Experience: Radiant, youthful, dewy looking skin that is velvety to the touch.